Jeremiah and Ariel on Brooklyn Stoop
The was one of the first pictures of our engagement photo shoot by Kelly Williams Photography!
Shopping for ingredients for Fruit Tart
Jeremiah and Ariel shopping together again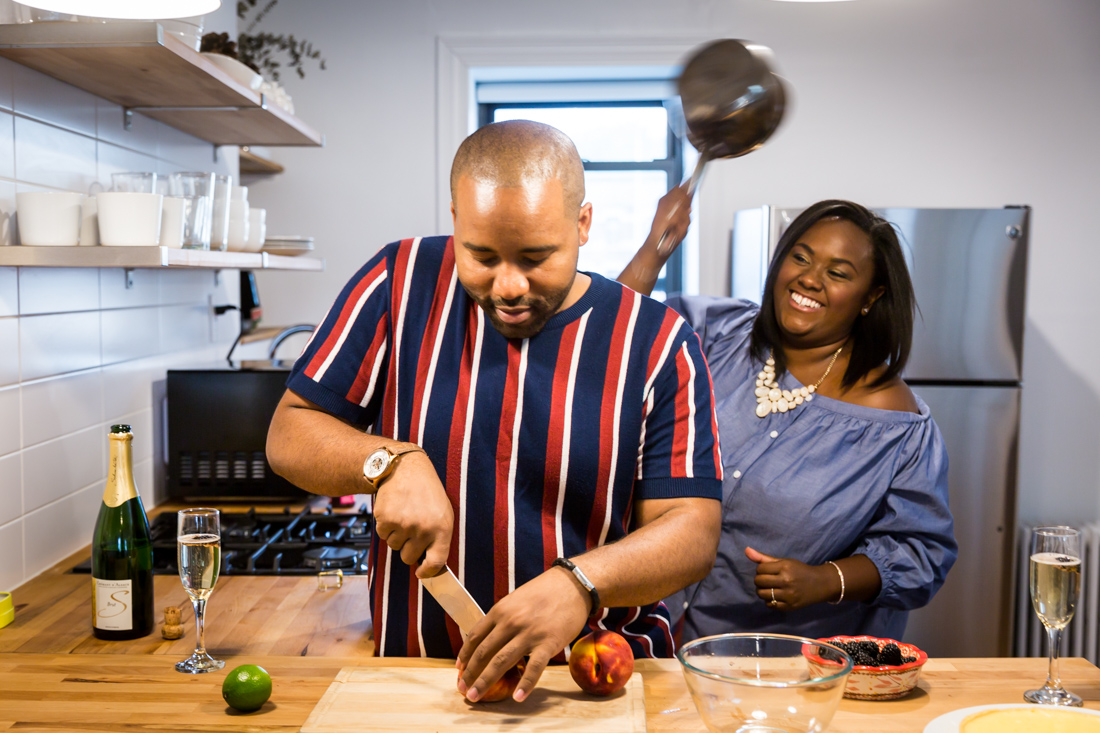 Jeremiah and Ariel playing in kitchen
Having fun in the kitchen
Completing the Fruit Tart
Here we are putting the final touches on the peach and blueberry fruit tart we created together.
Having an in-house event planner and chef means food details. Here Ariel finishes the design and placement of the fruit. Jeremiah's probably ready to eat!!
Tasting the reward of our hard work
A couple that eats together.
Enjoying the sun set by the water in Red Hook.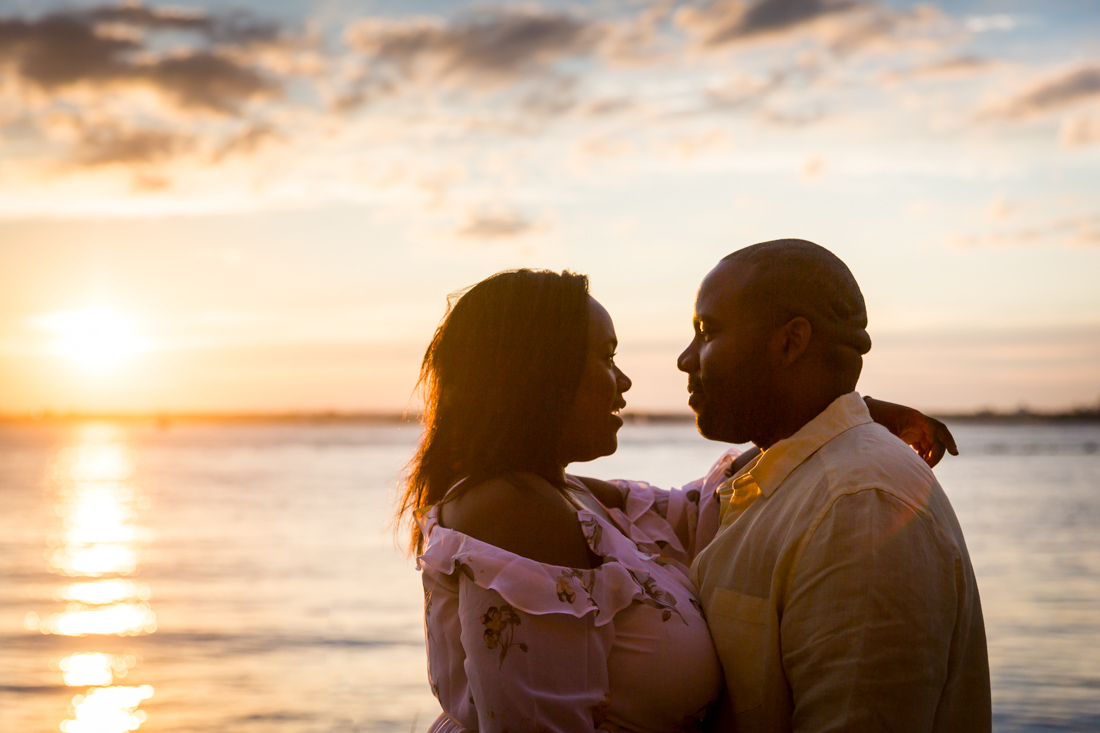 Black Couple Statue of Liberty
Lady liberty in the back.
Ariel's Tiffany's 'love' ring sits next to the custom engagement ring.
Flirting in the Ol' school
kissing in the ol' school