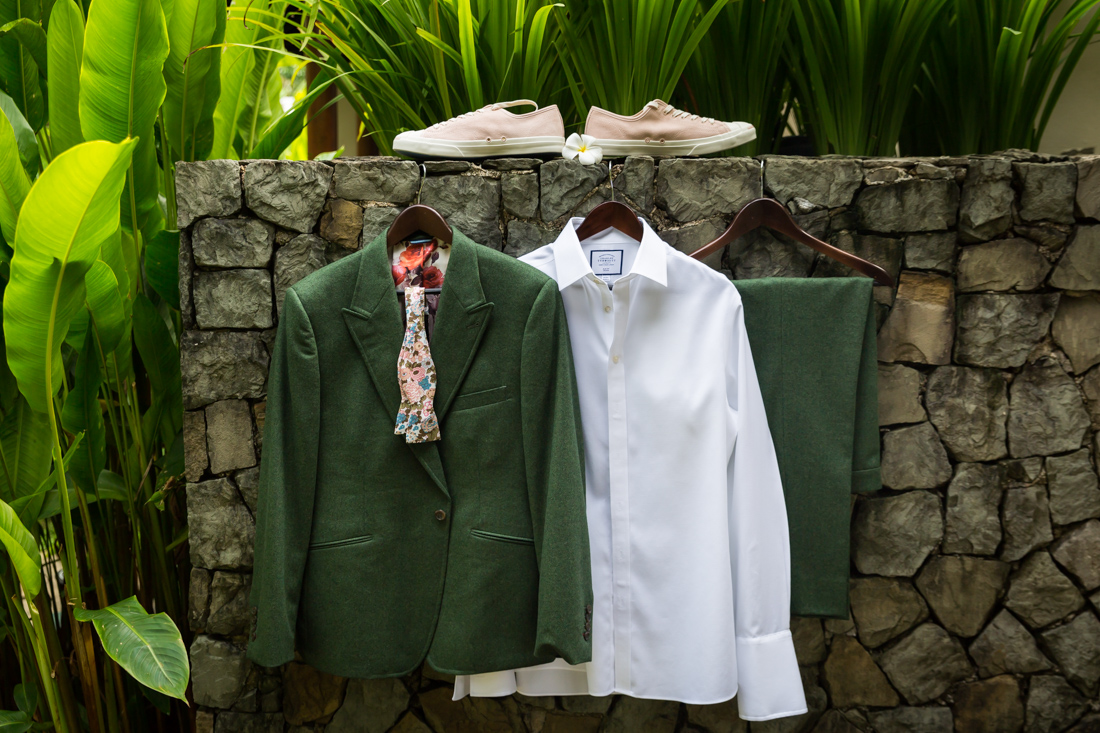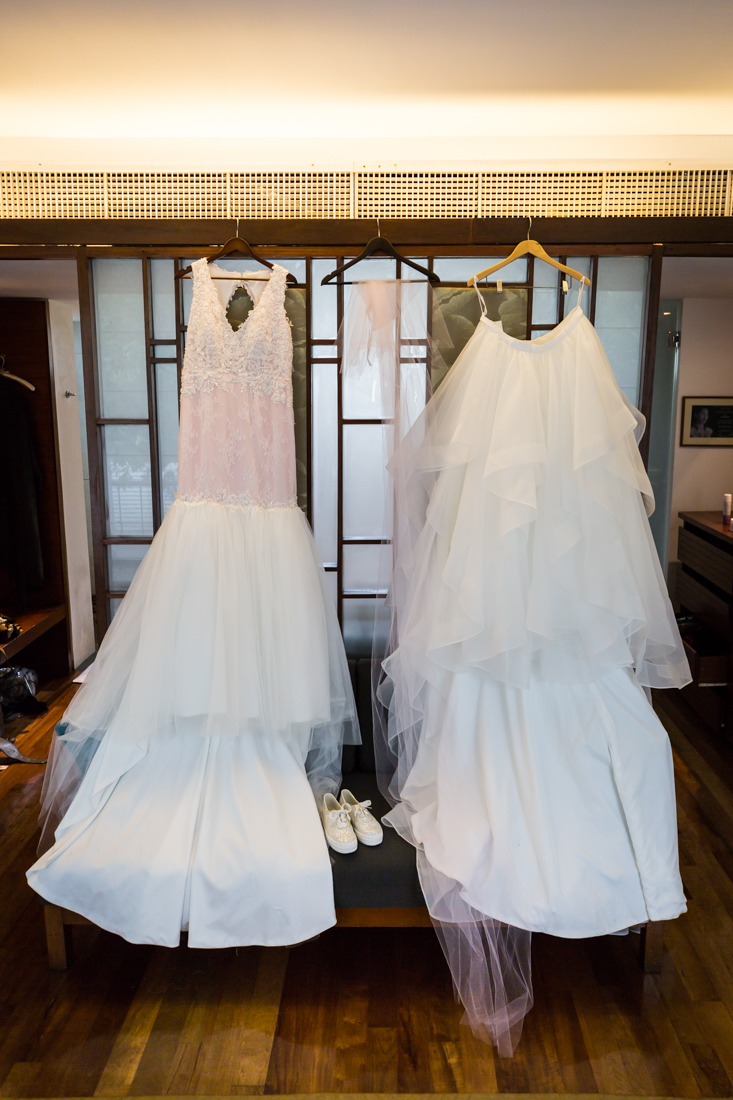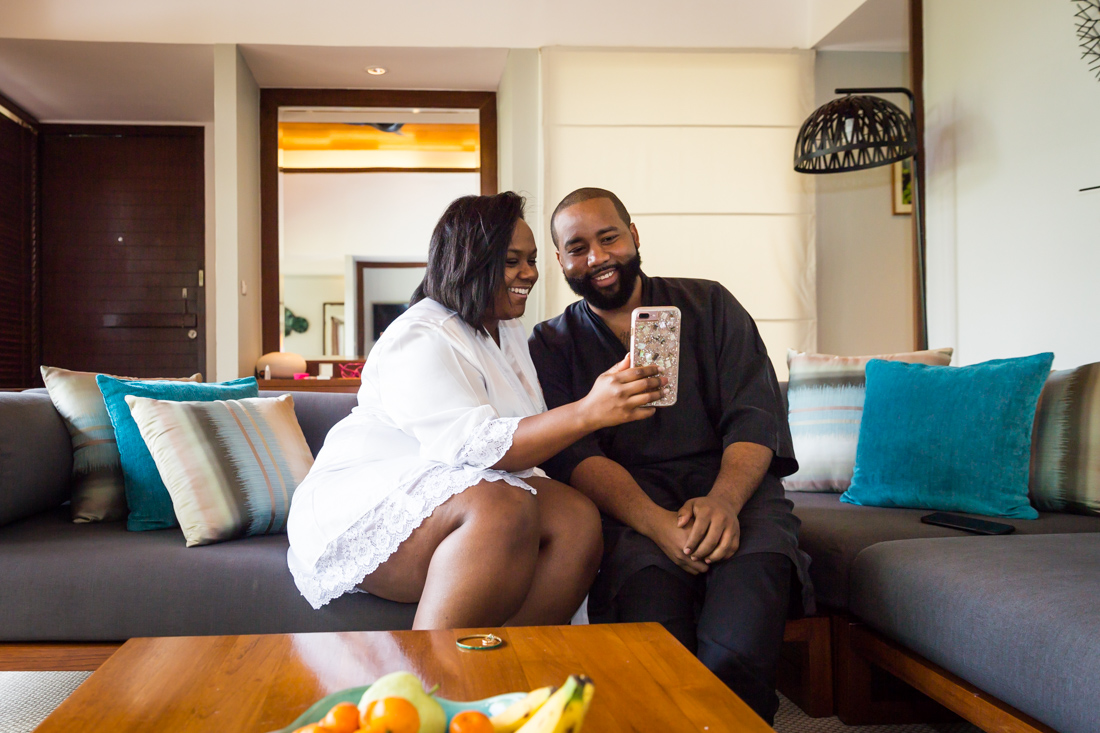 Getting married in Thailand meant making some sacrifices. This wasn't one of them. Ariel did her own make-up to perfection.
Hair and make-up done by the the bride herself. Thai Orchids adorn her hair, the diamond and ruby tennis bracelet designed and gifted to the bride by her mother adorn her wrist.
Jeremiah took time to write Ariel a little love note as he was getting dressed. He sent it to her room via the photographer.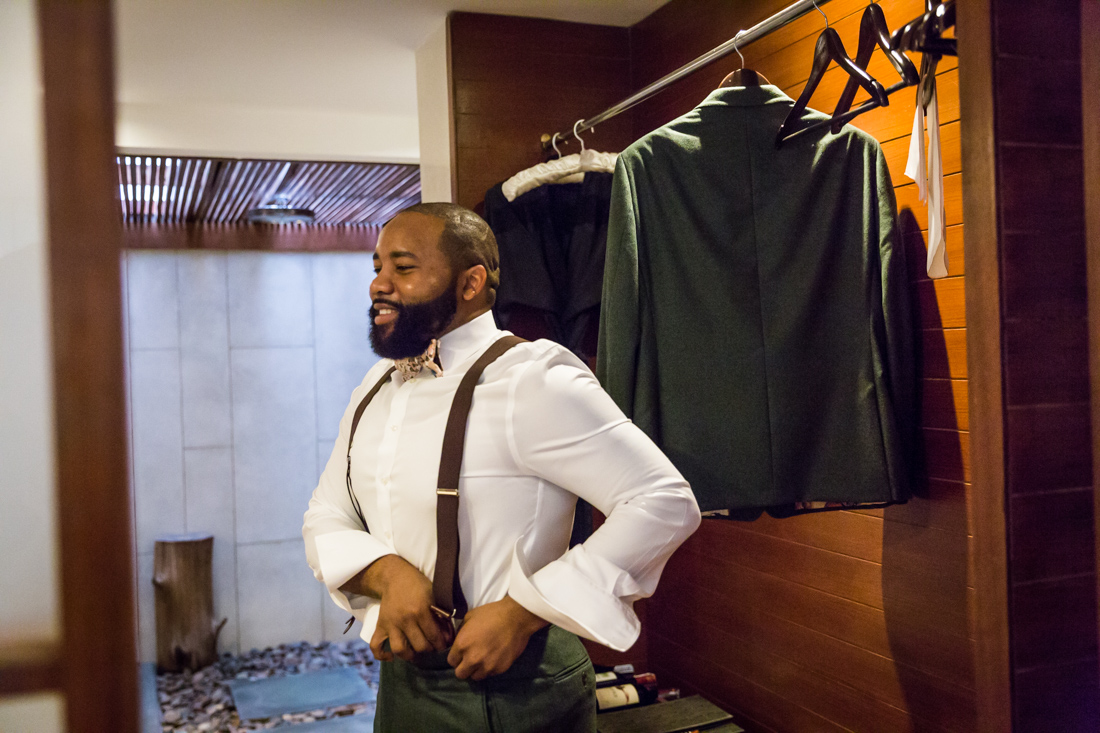 This single button, wide lapel, forest green suit was designed by the groom, with brides approval of course.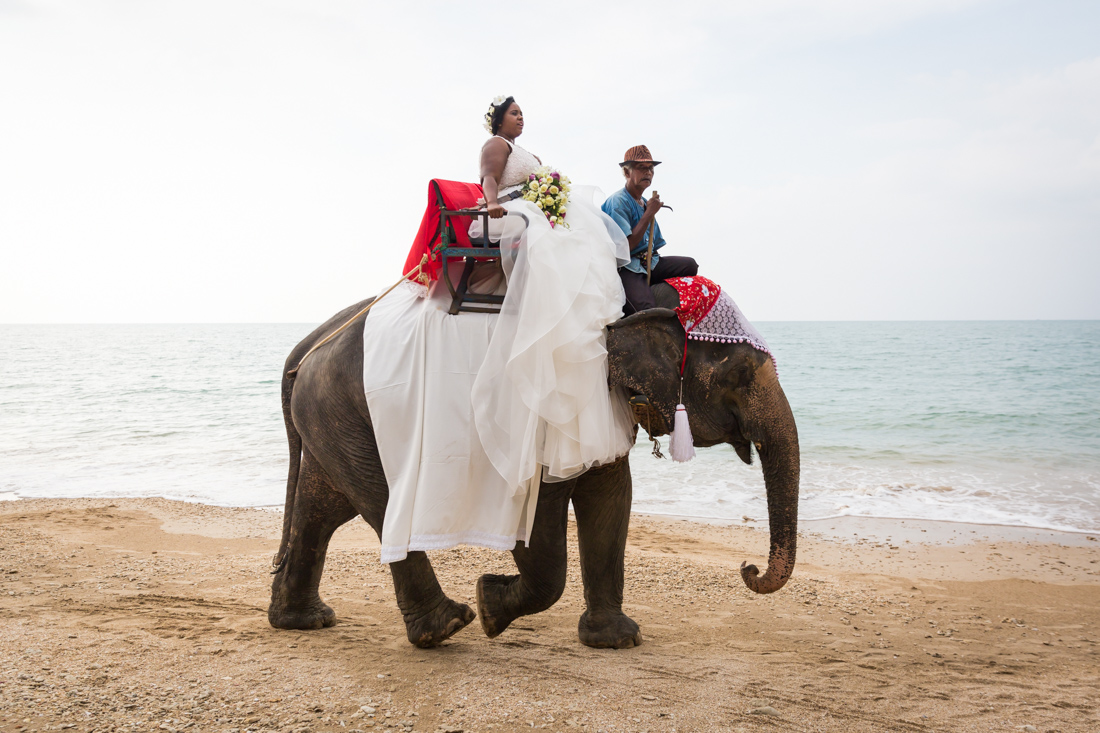 Bride rides in on Lui Lui
Some ride in on a white horse, some on an elephant.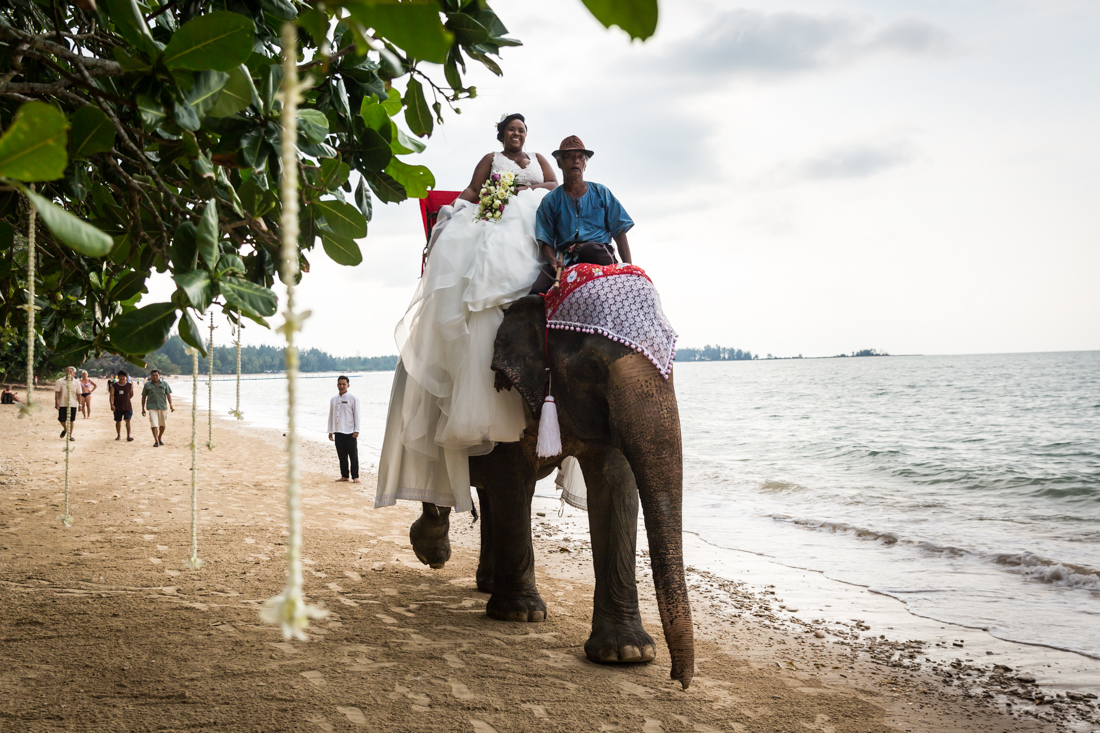 Captured in the moment was the first time Jeremiah saw Ariel.
Lui Lui wants the bouquet
Lui Lui wants a taste of the brides bouquet of white orchids, white roses, and purple lotus flowers.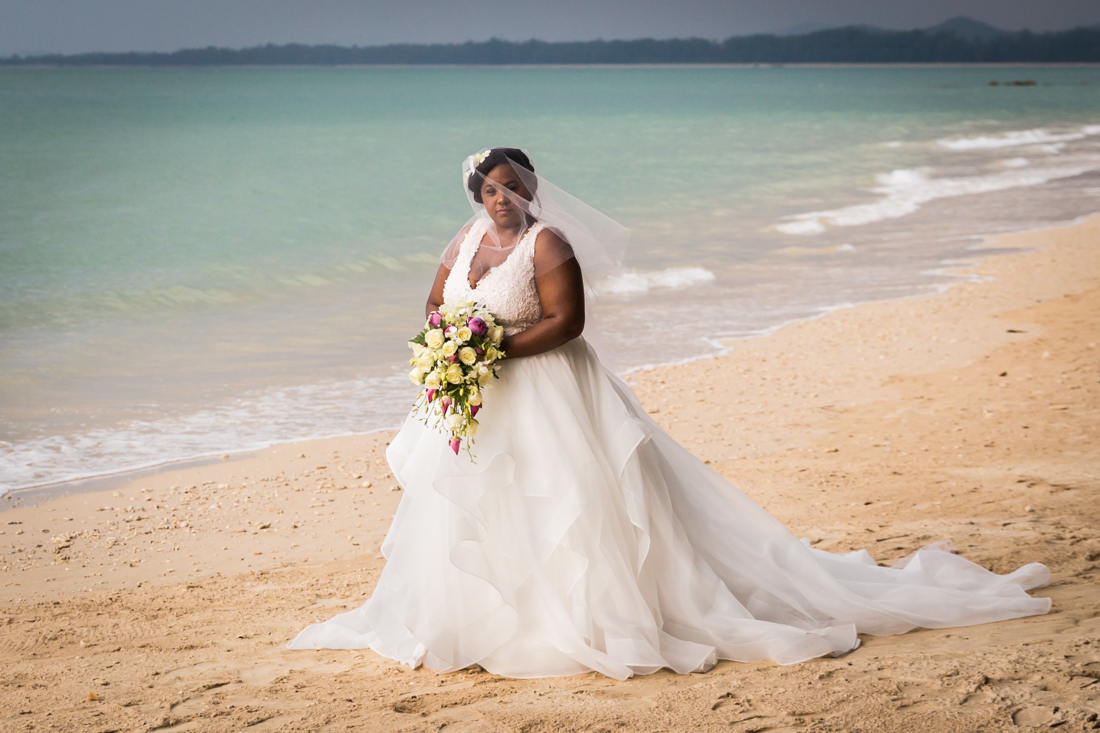 Jeremiah awaits Ariel at the end of the isle, to begin the rest of their lives together.
Ariel and Jeremiah at the alter, preparing to exchange vows.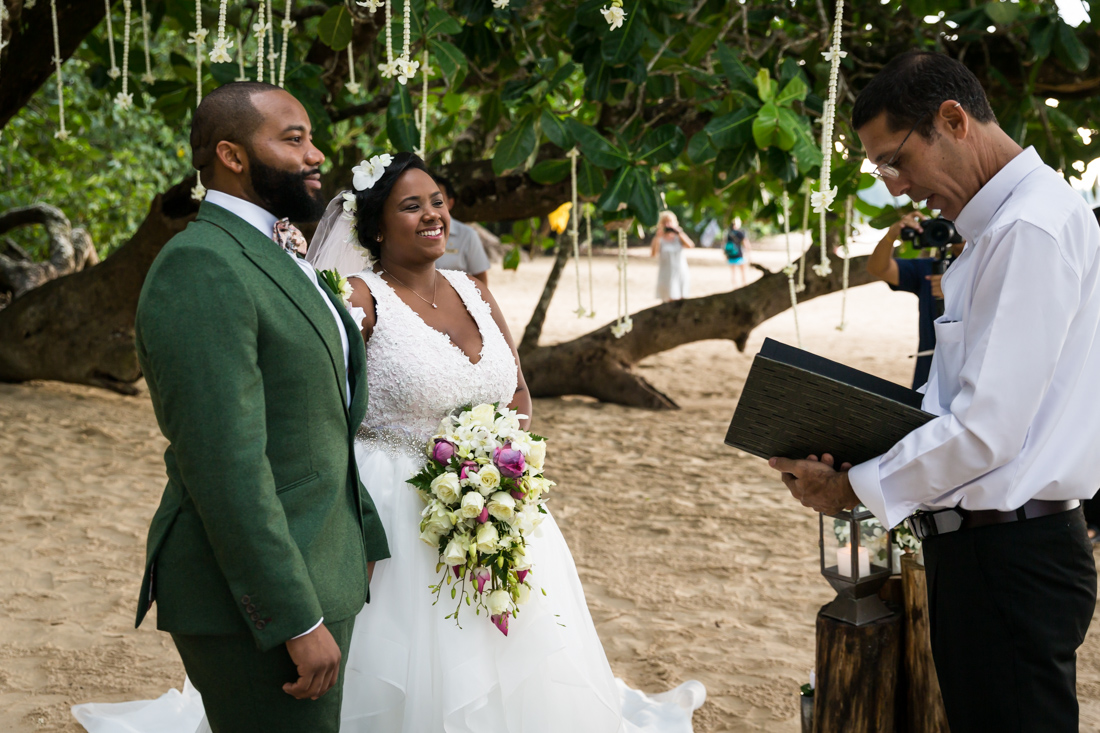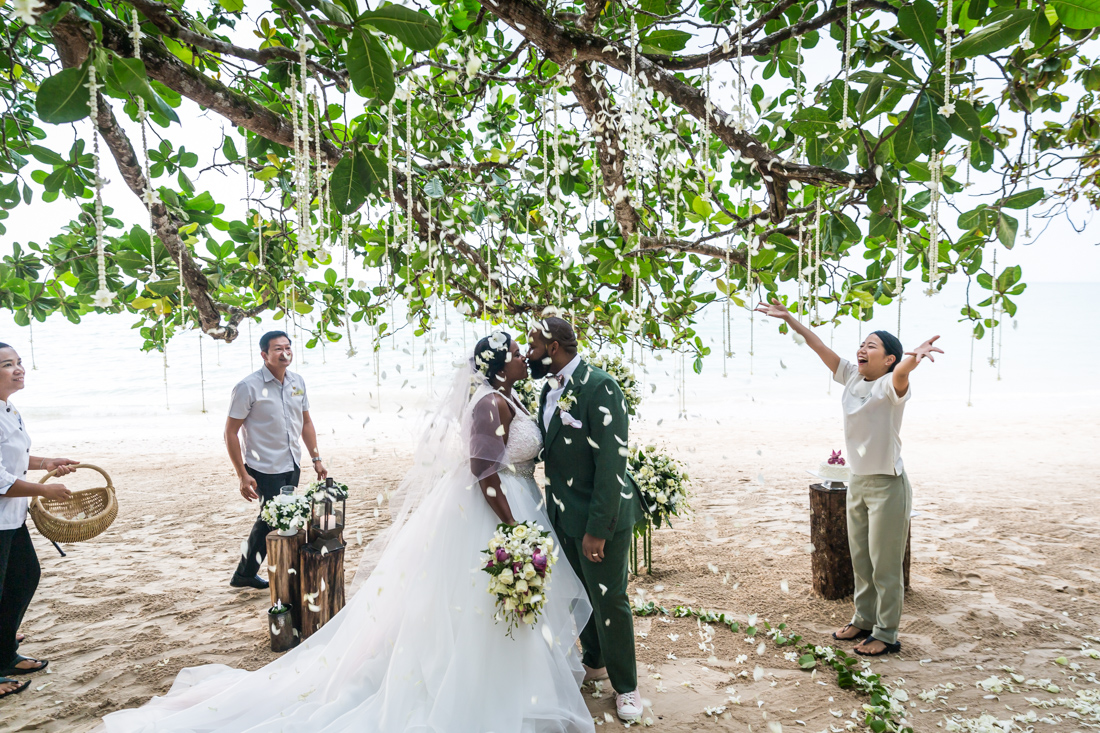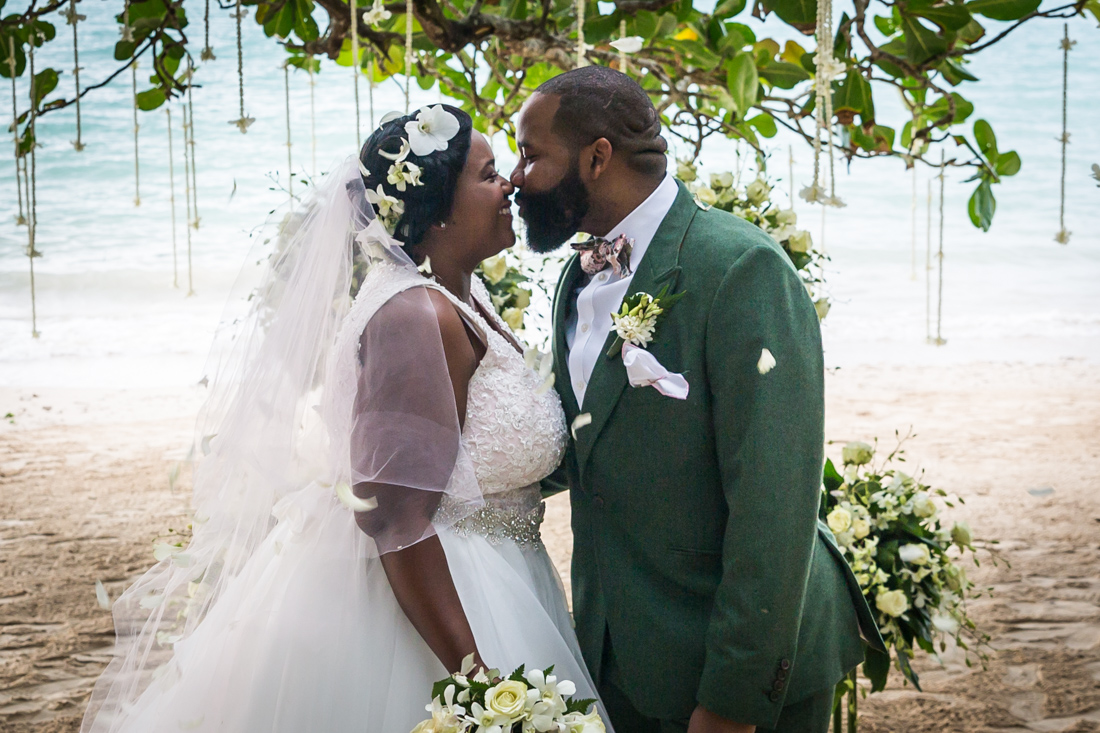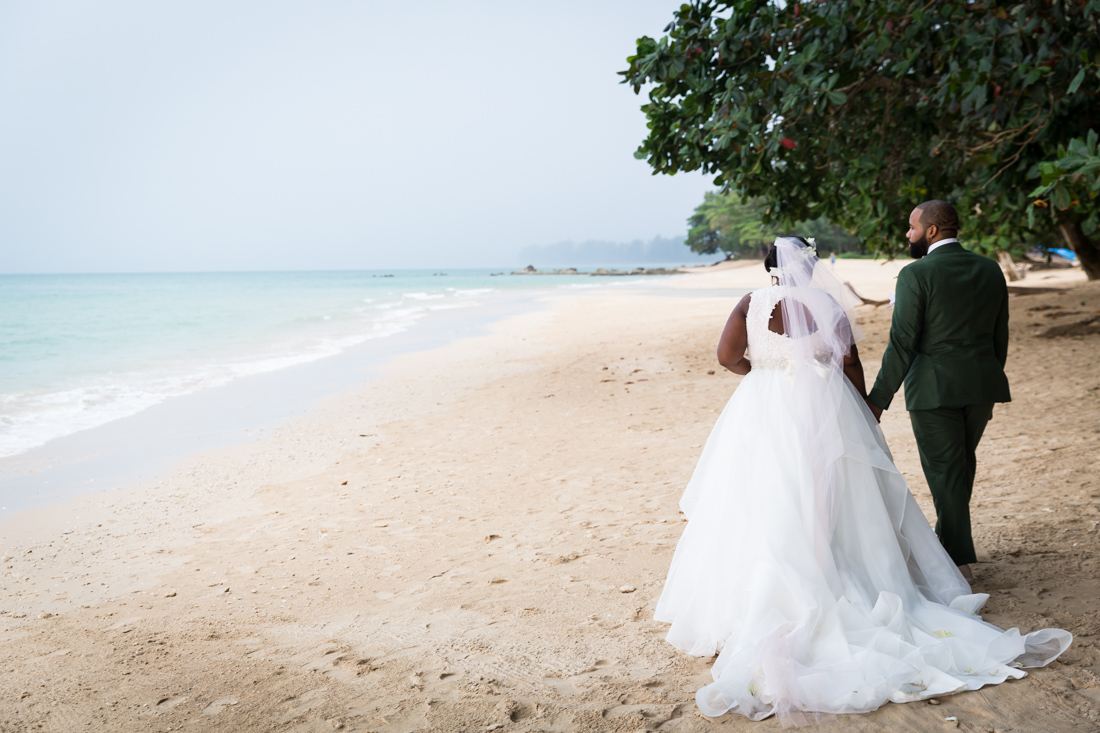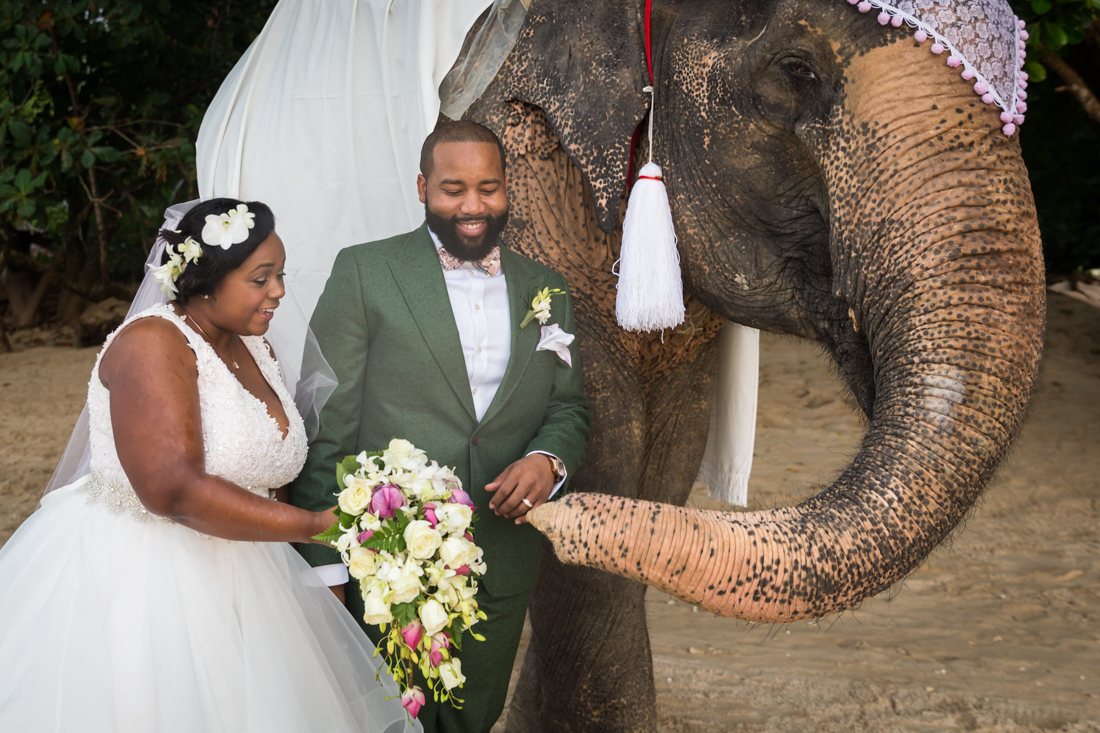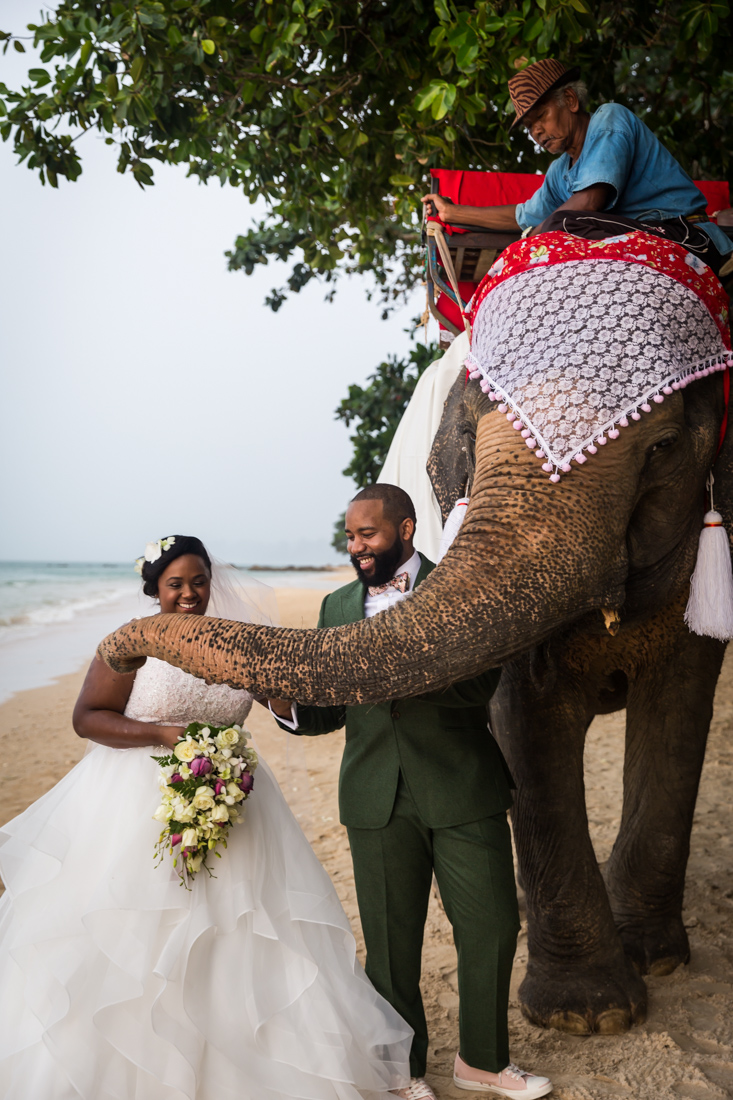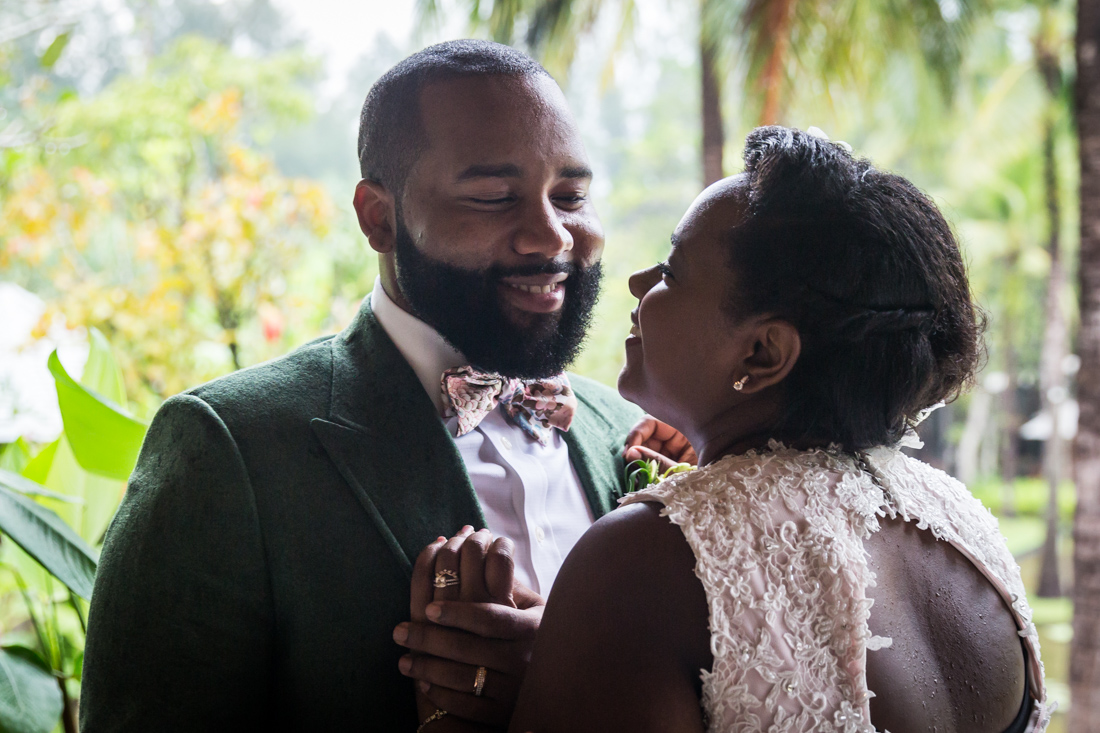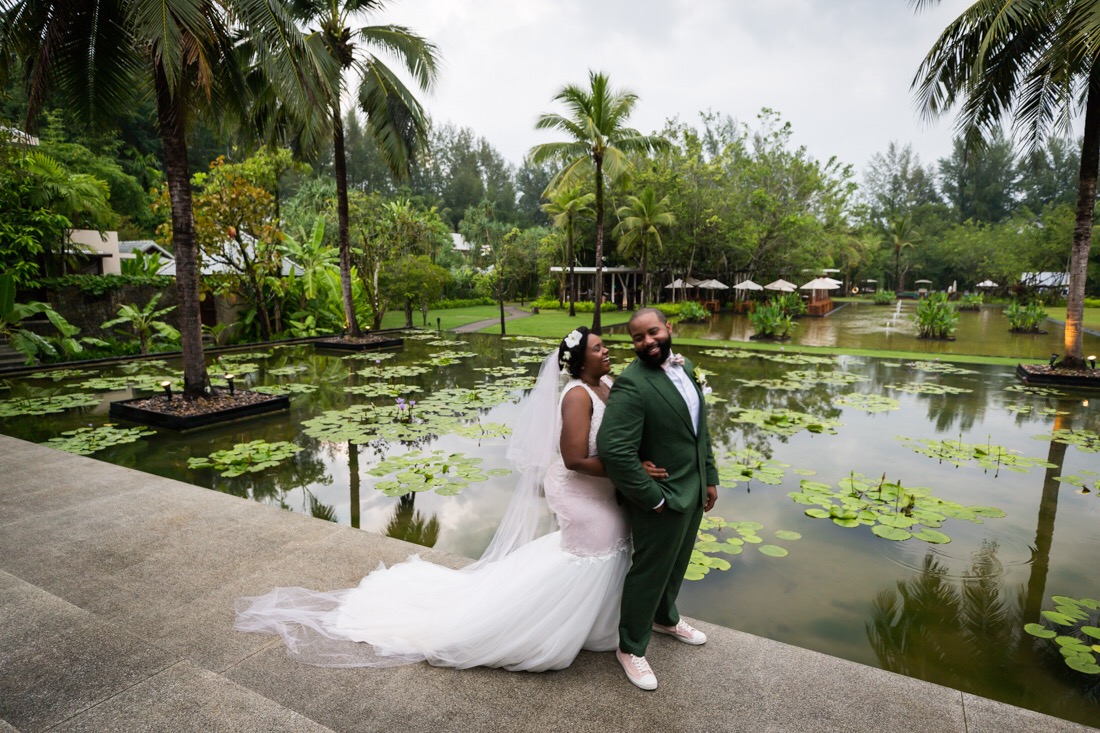 Meet me at the lotus pond